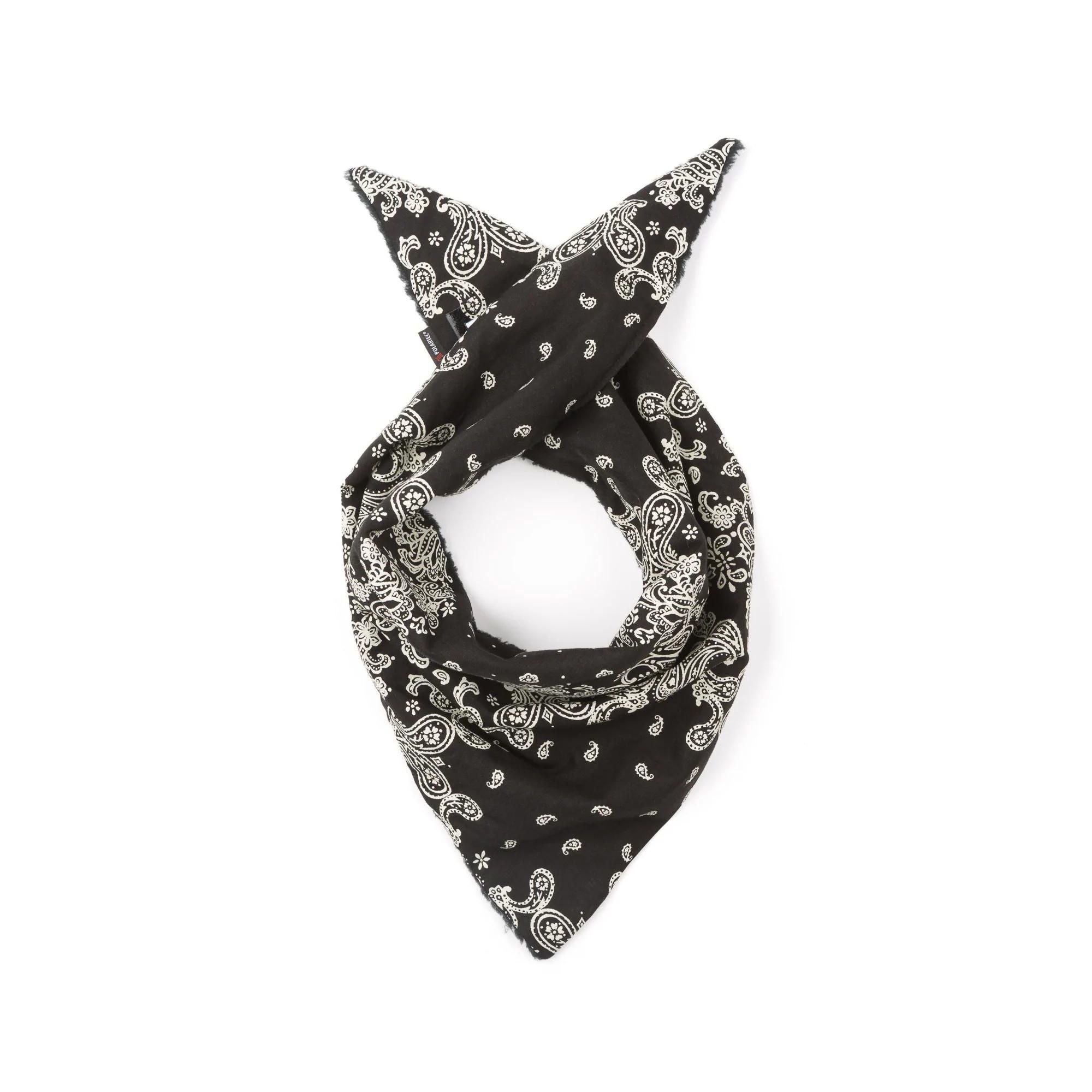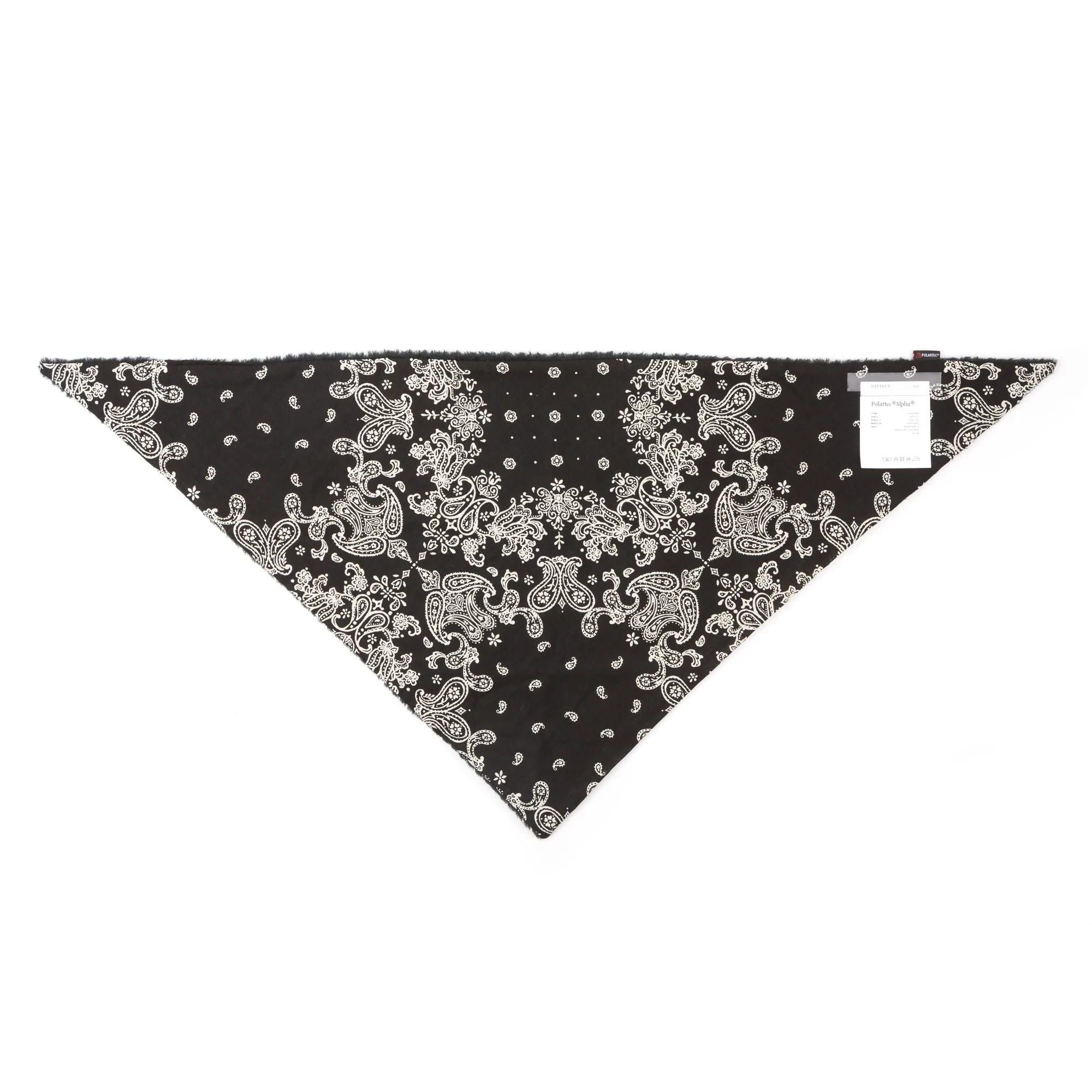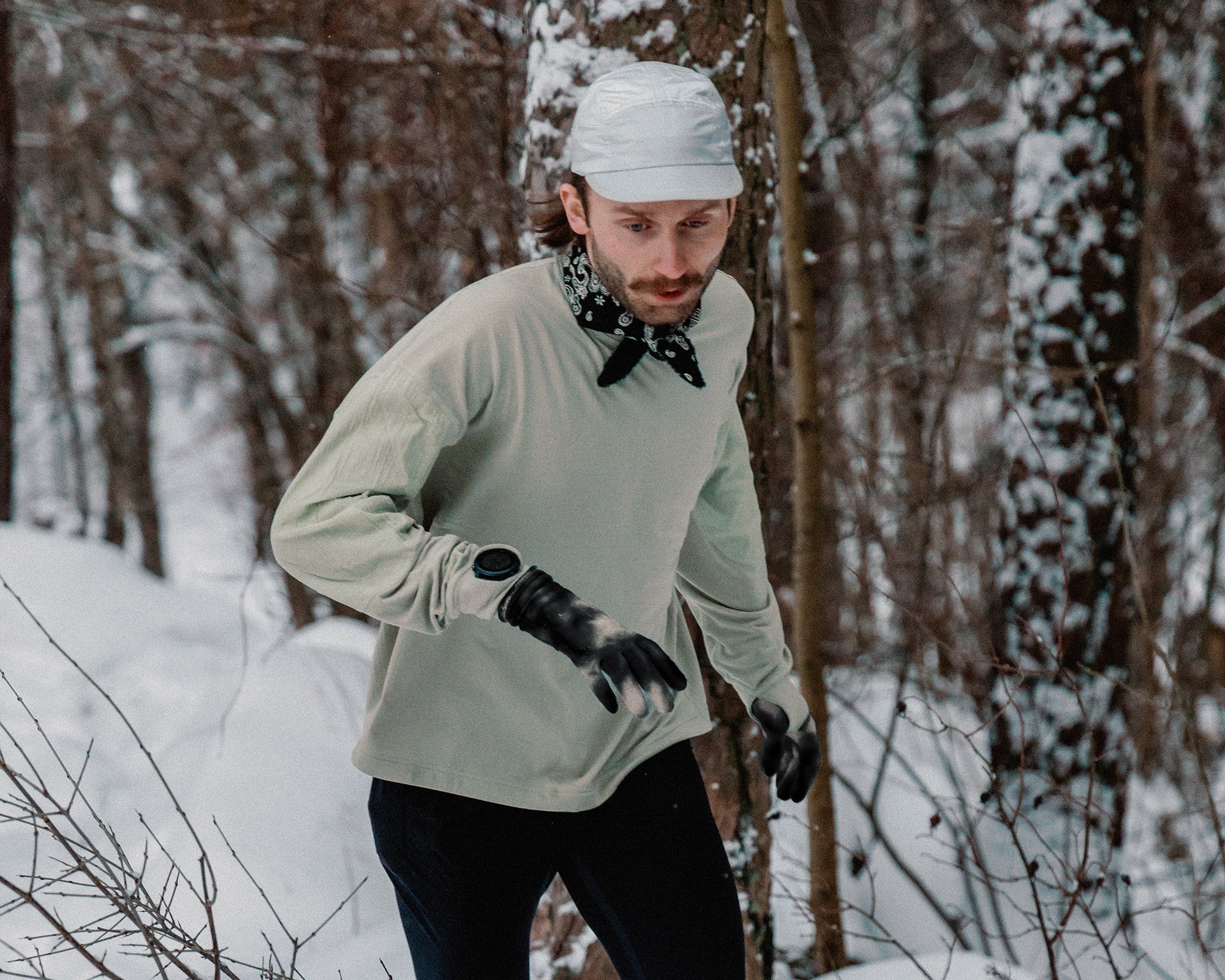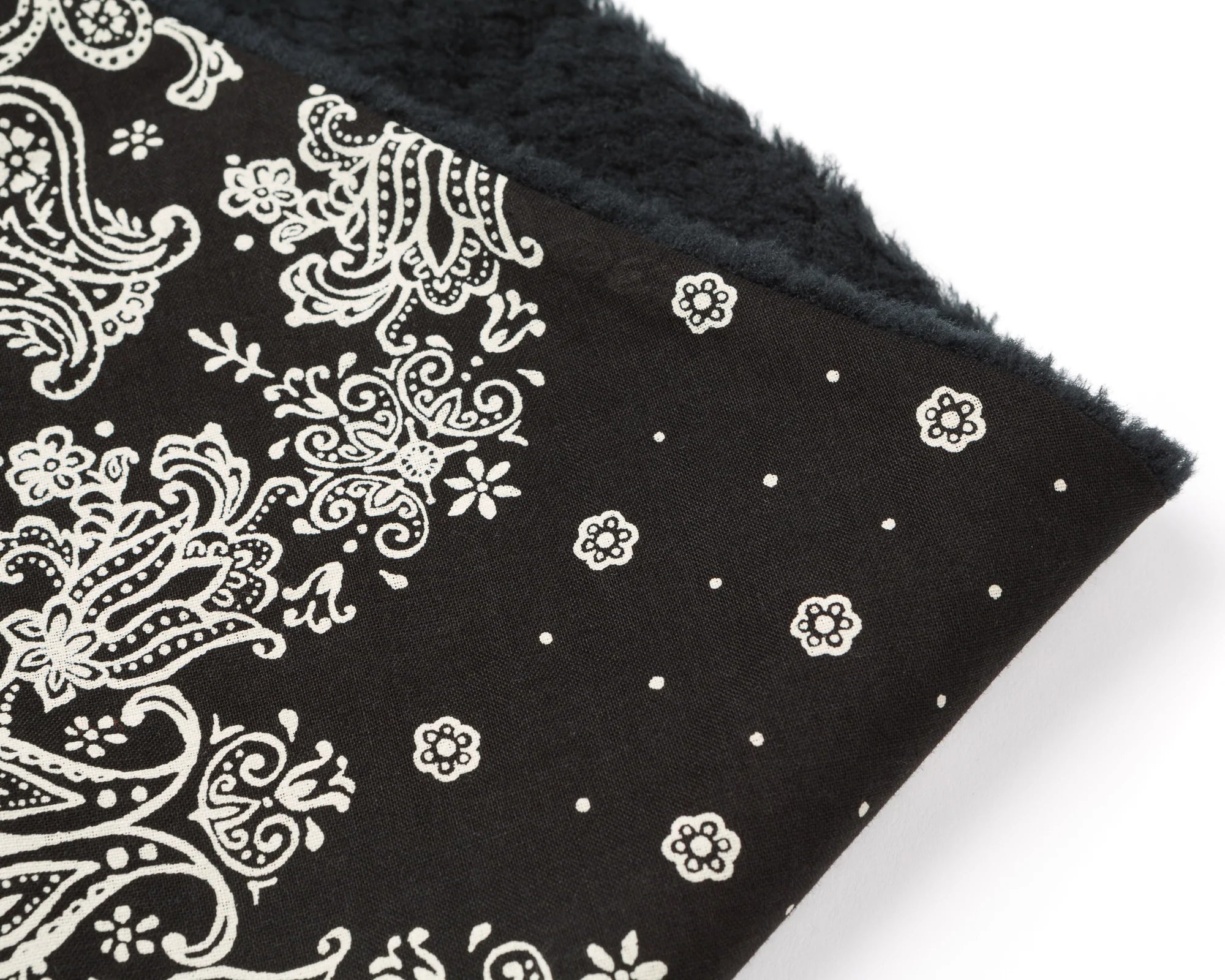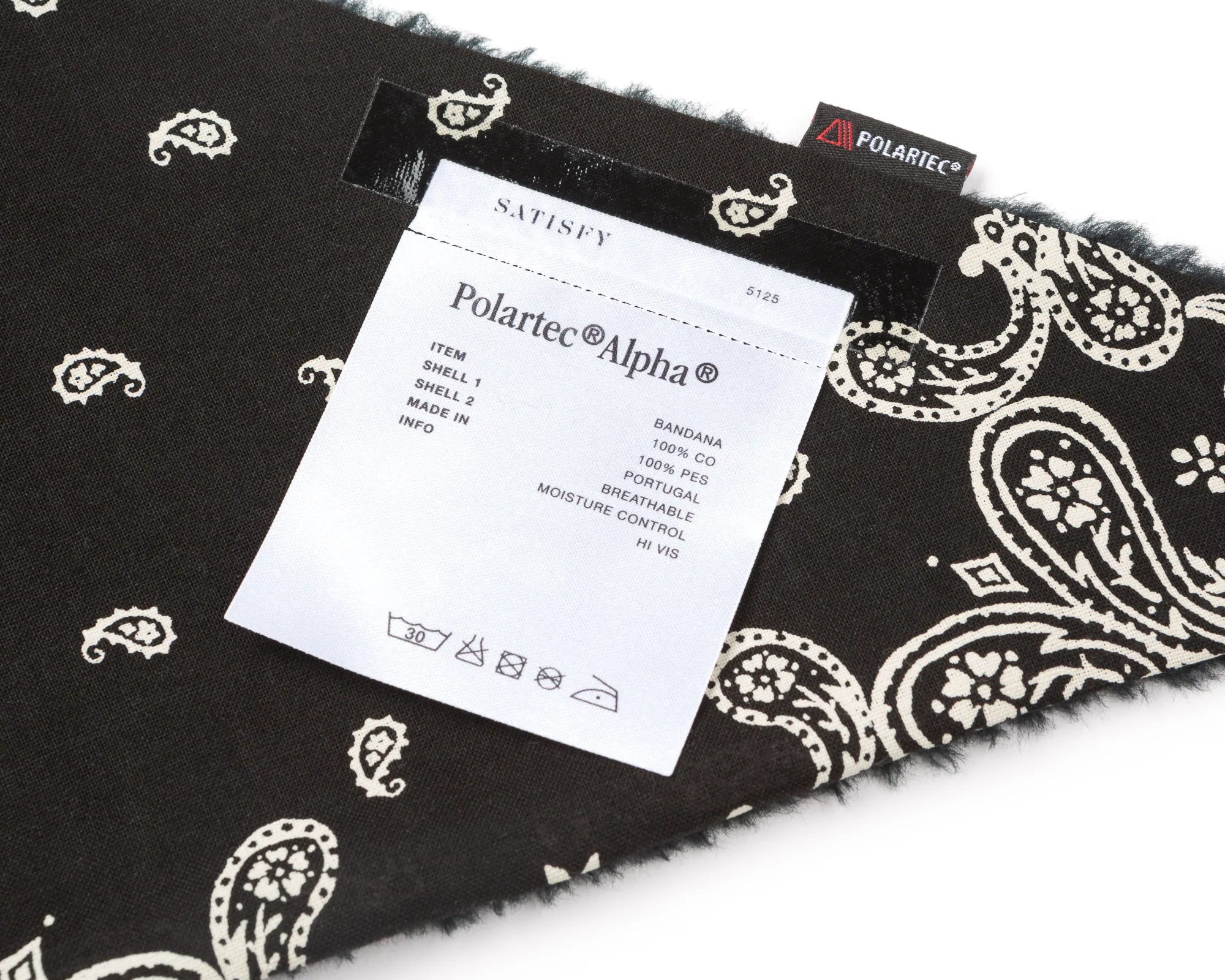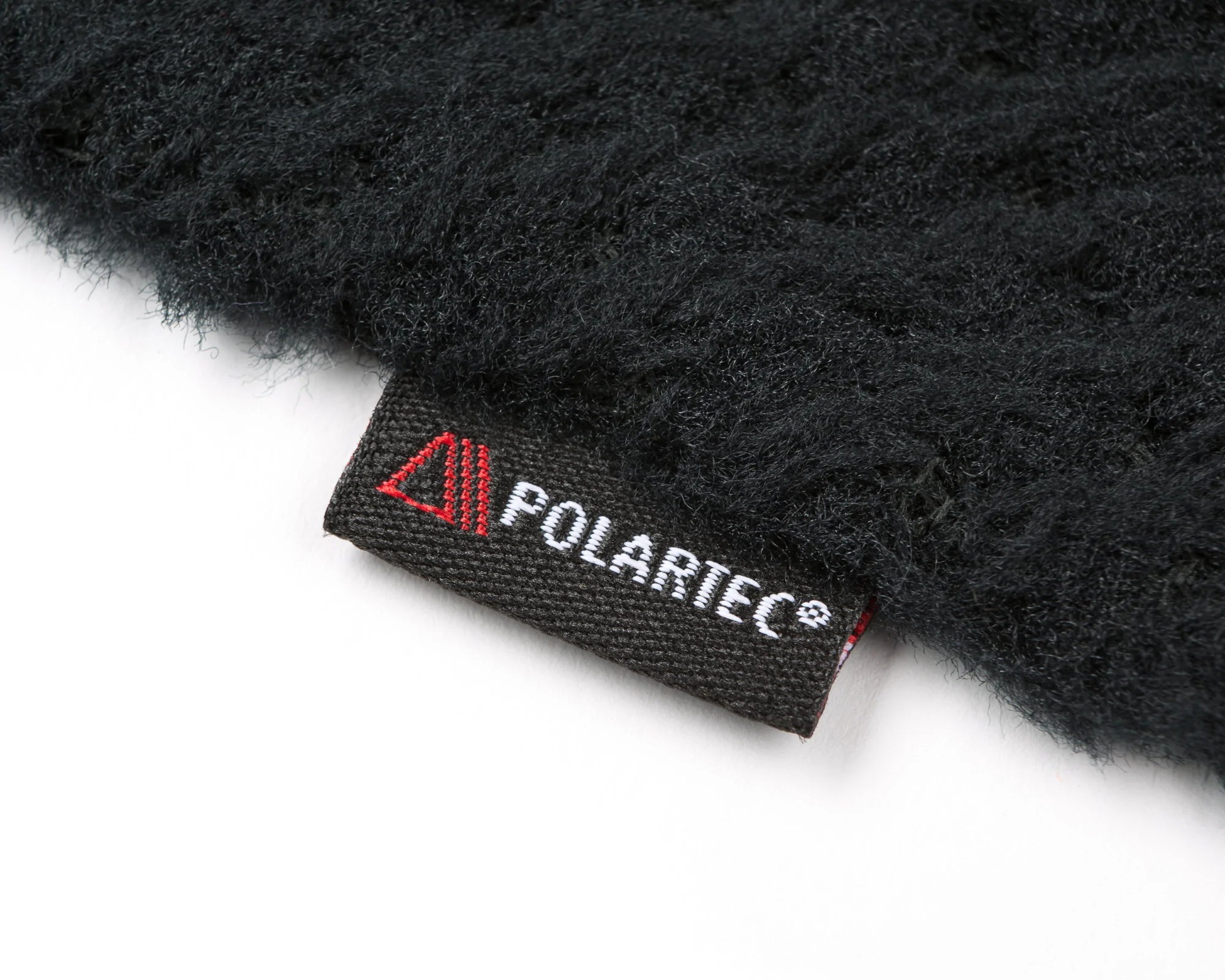 Polartec® Alpha® Bandana | Black
Cotton bandana Japanese print lined with Polartec® Alpha®.

Polartec® reigns supreme in cold weather travel. This neck accessory combines Polartec® technology with printed cotton from Japan, creating a warm system that eliminates the buildup of damp body heat found in traditional types of insulation. So you stay warm and dry during high intensity rides and not too cold and wet after the race. Our favorite winter neck accessory.

- Printed cotton from Japan lined with Polartec® Alpha® (active insulation, moisture control, quick drying, odor control)
- X 50 50 80 cm x
- Detachable label

Printed cotton / Origin Japan
- 100% cotton
Polartec® Alpha® / USA origin
- 100% polyester
Features

- Printed cotton from Japan lined with Polartec® Alpha® (active insulation, moisture control, quick drying, odor control)
- X 50 50 80 cm x
- Detachable label

Composition
Printed cotton / Origin Japan
- 100% cotton
Polartec® Alpha® / USA origin
- 100% polyester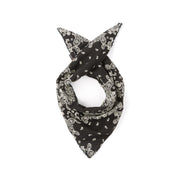 Polartec® Alpha® Bandana | Black