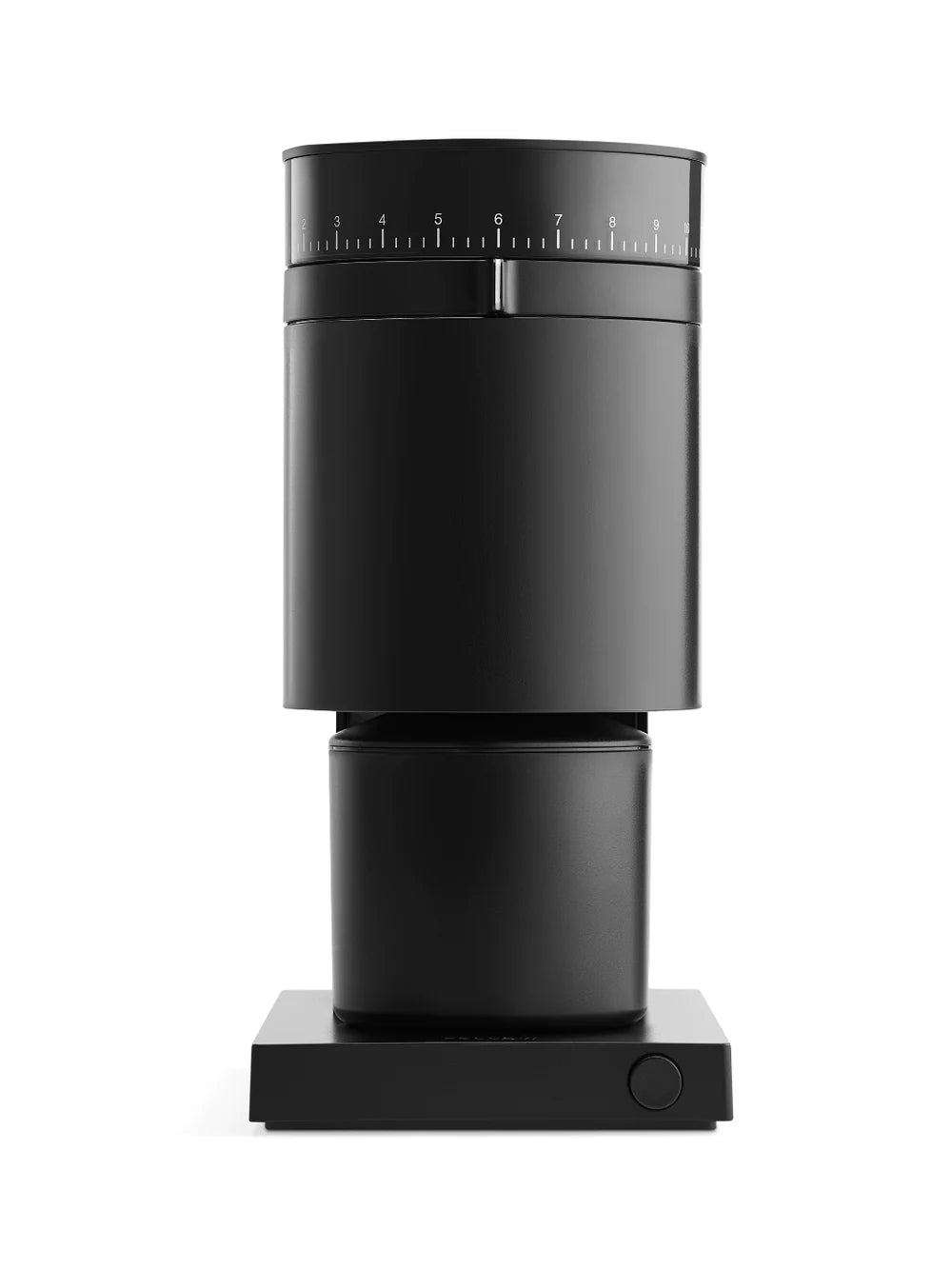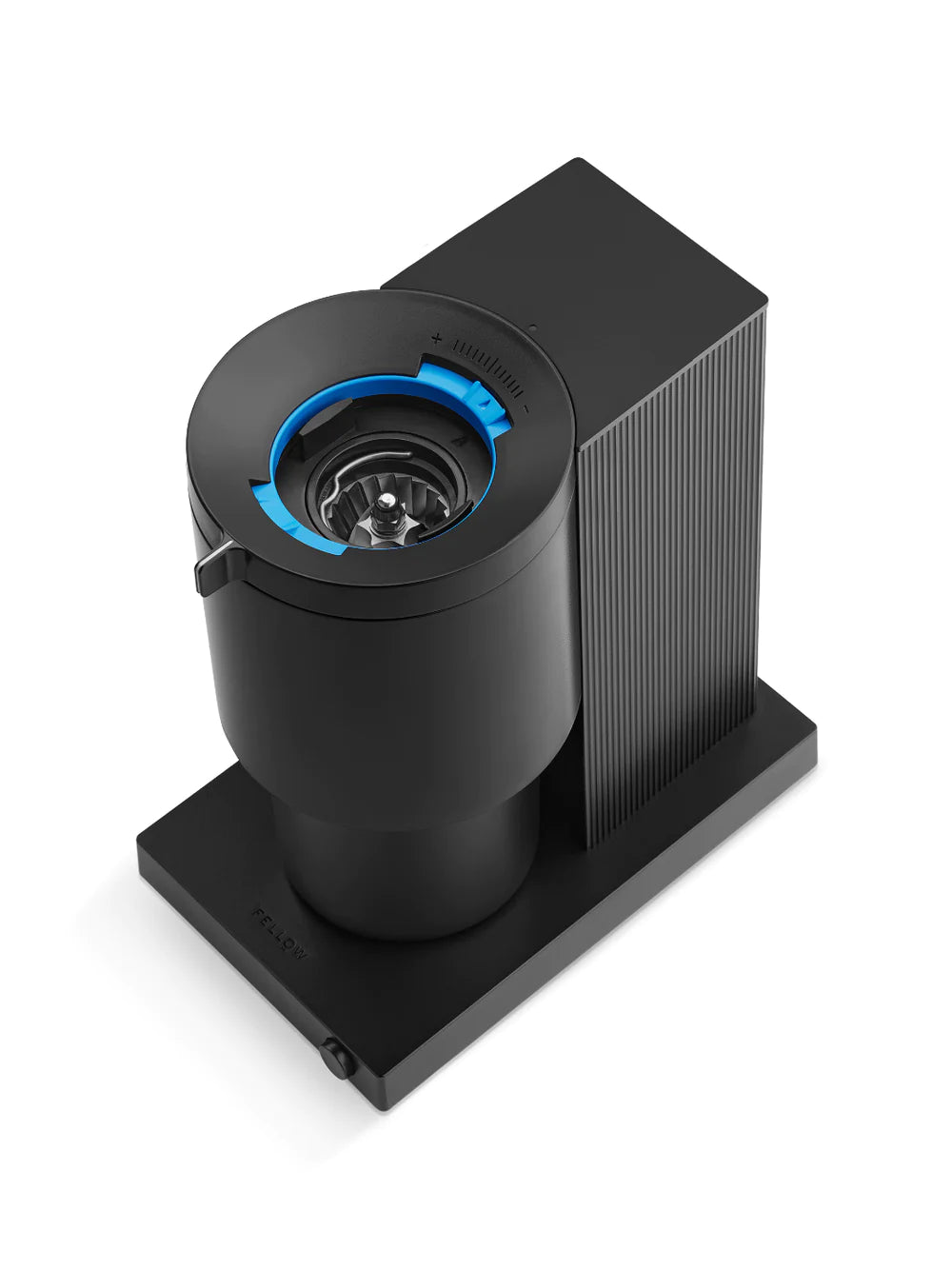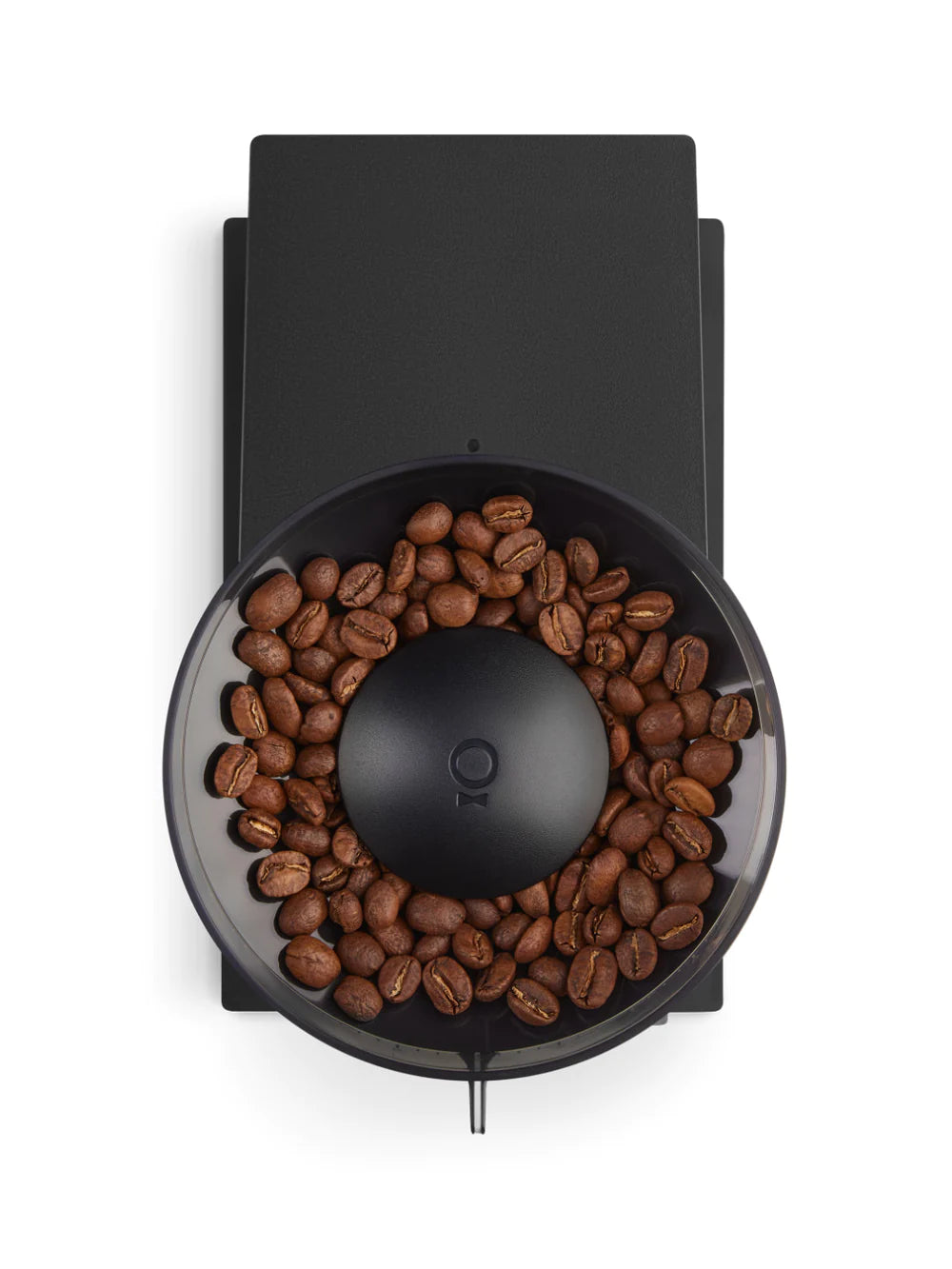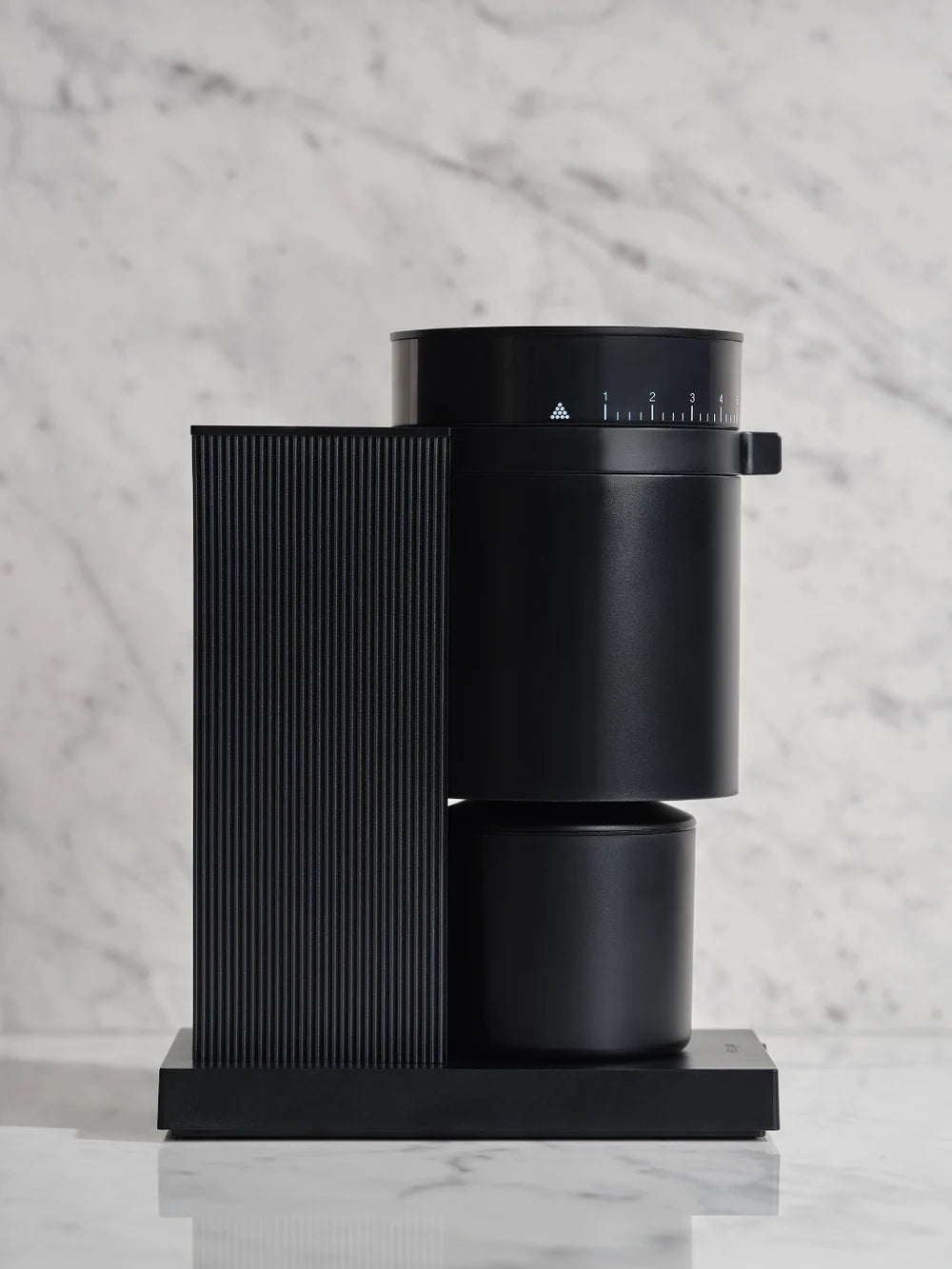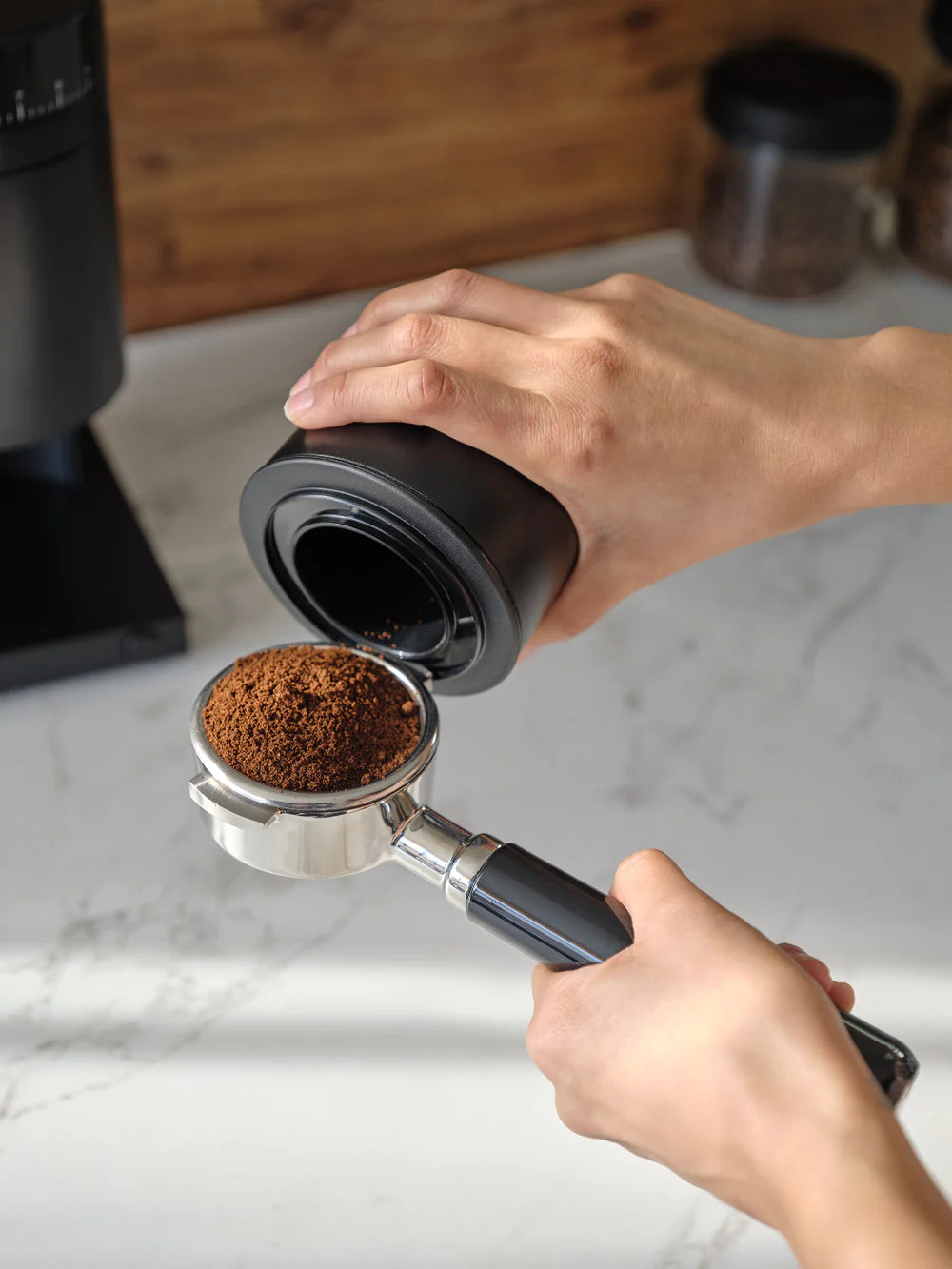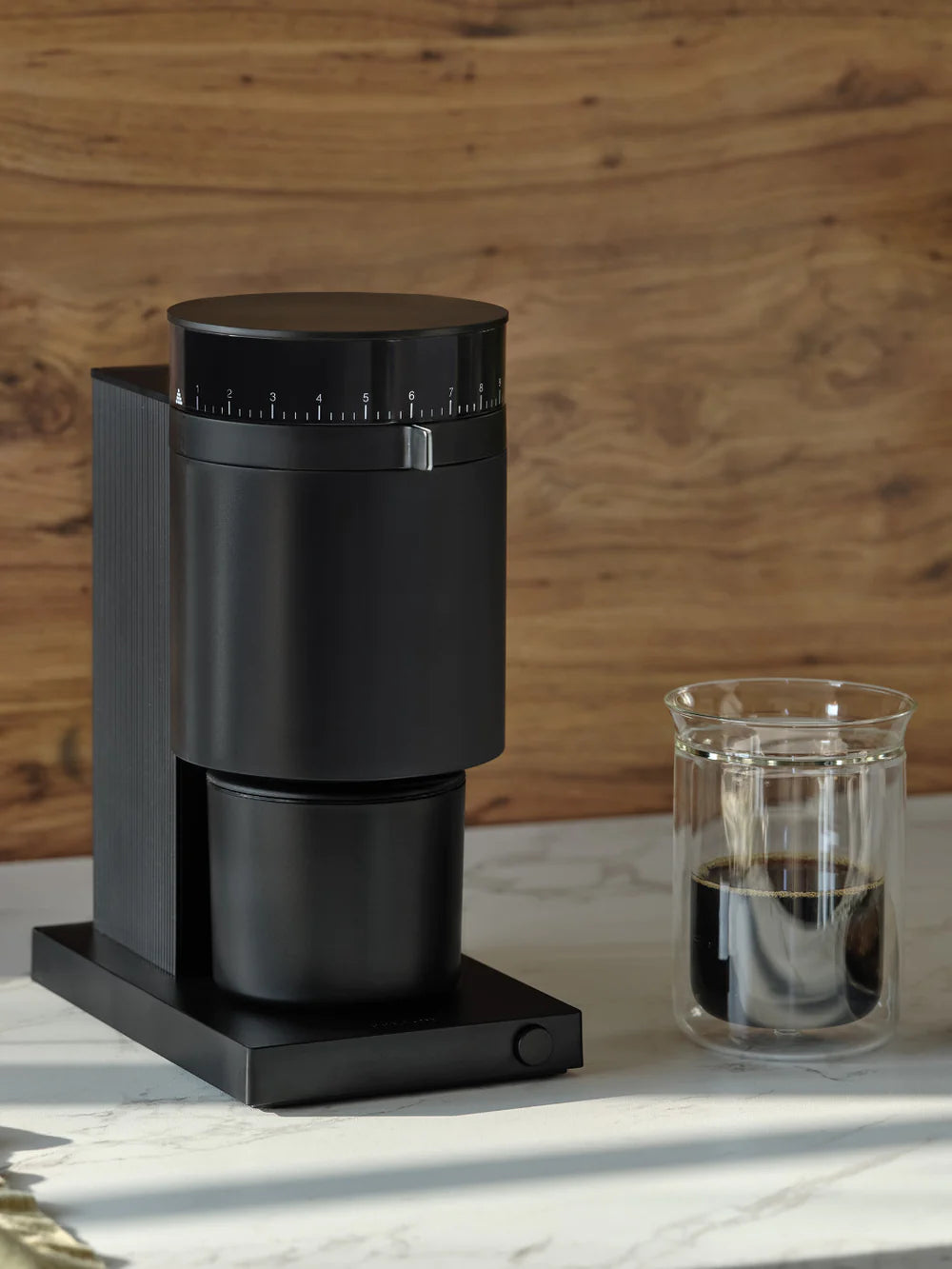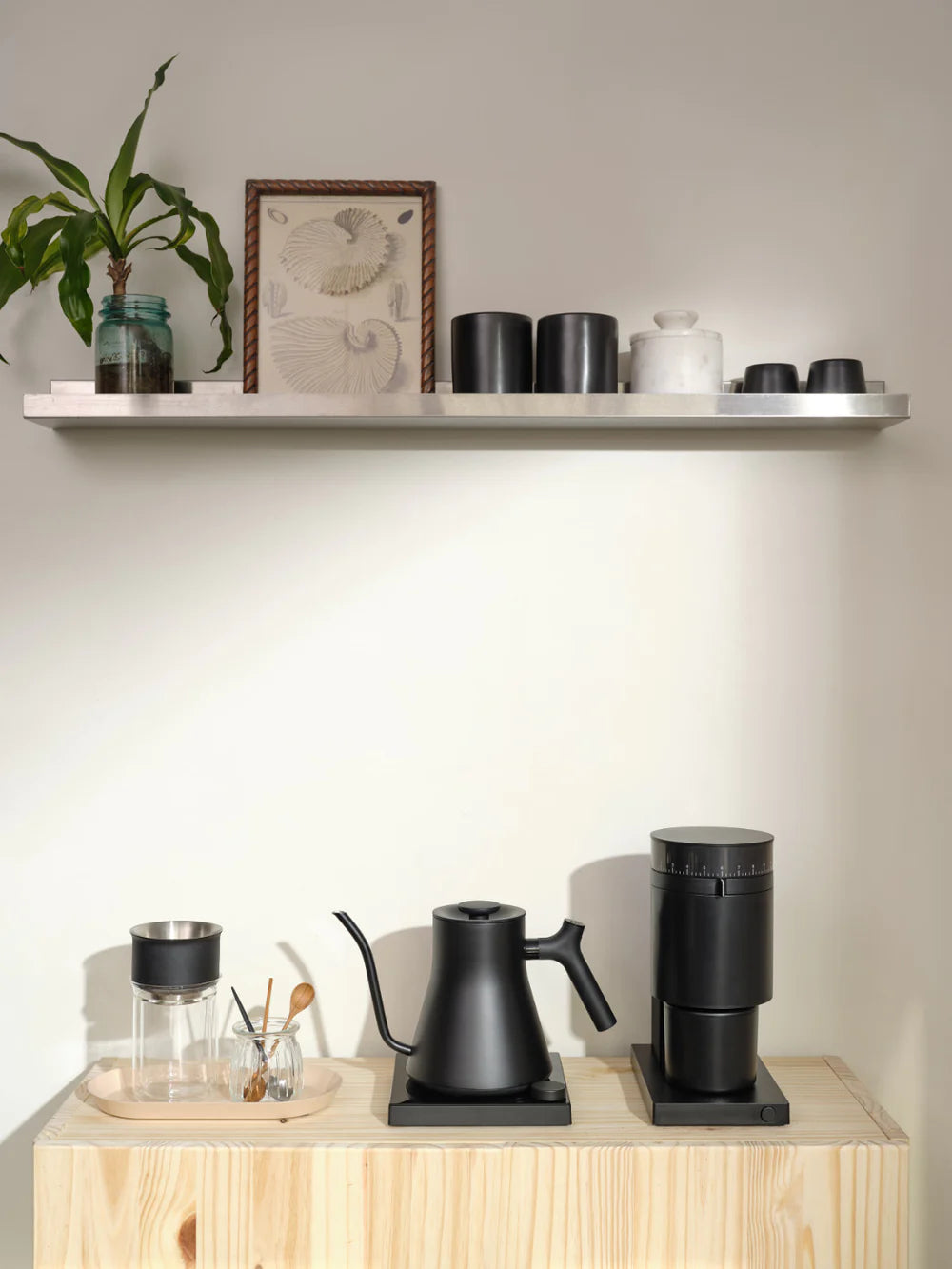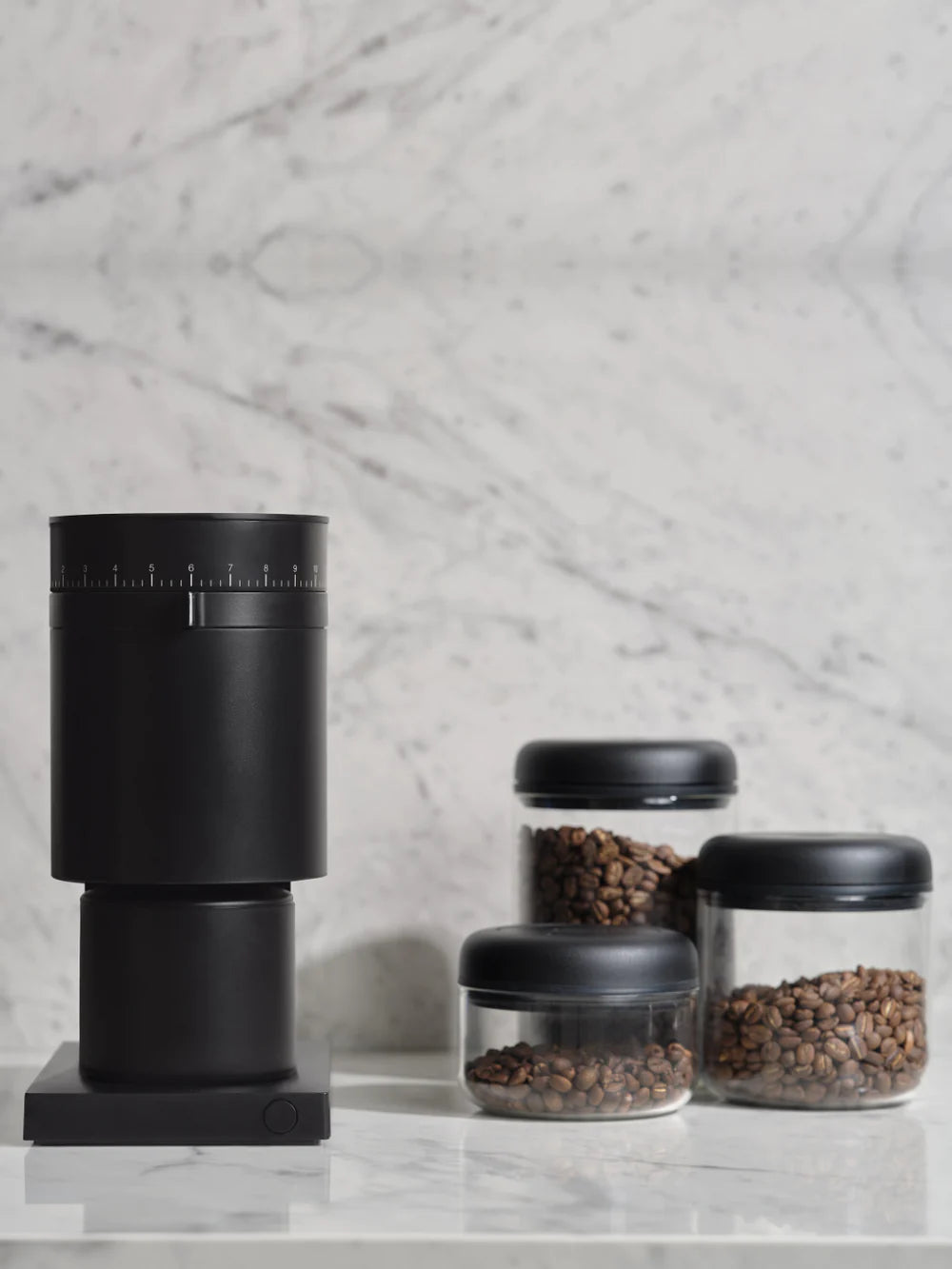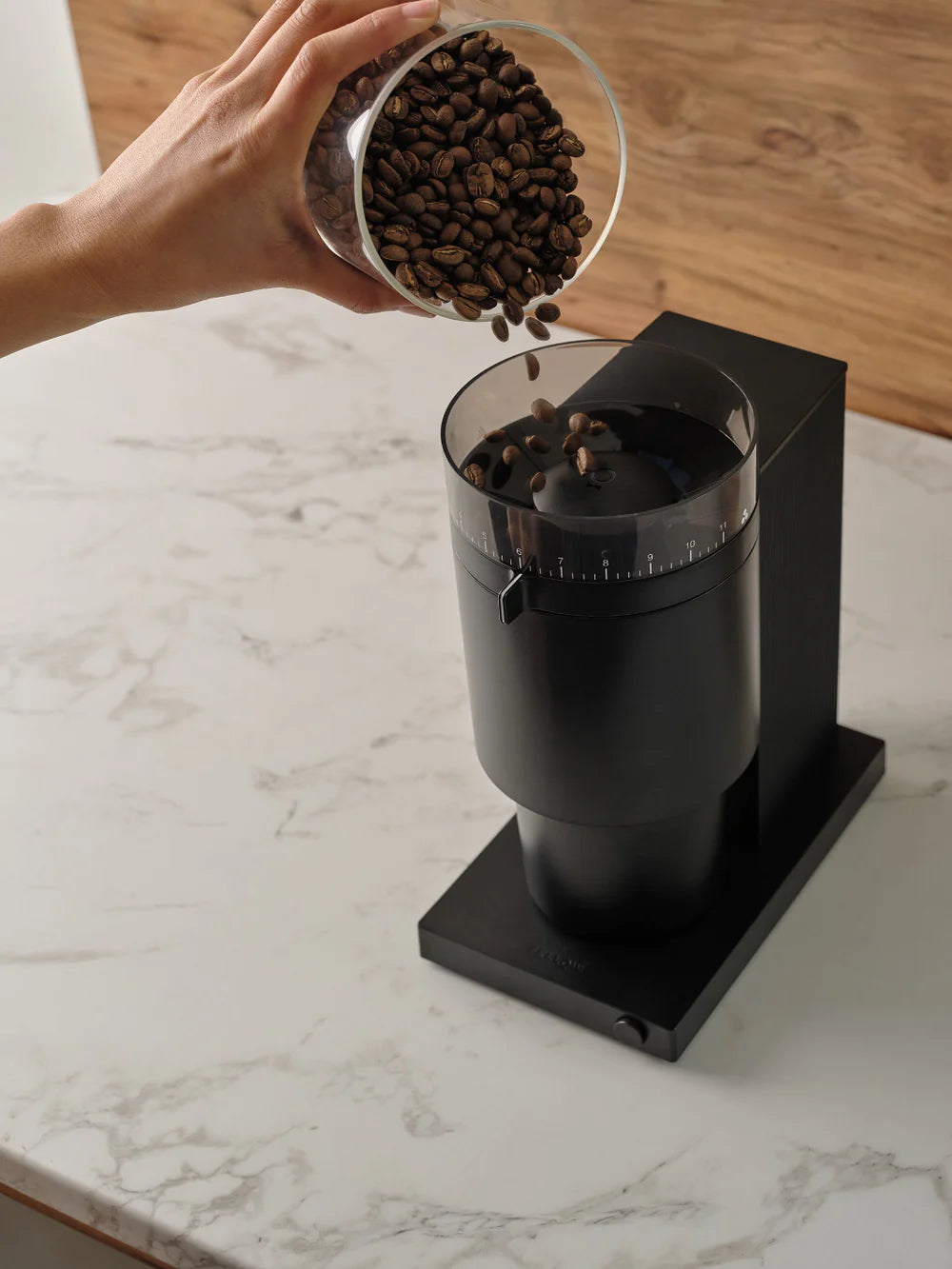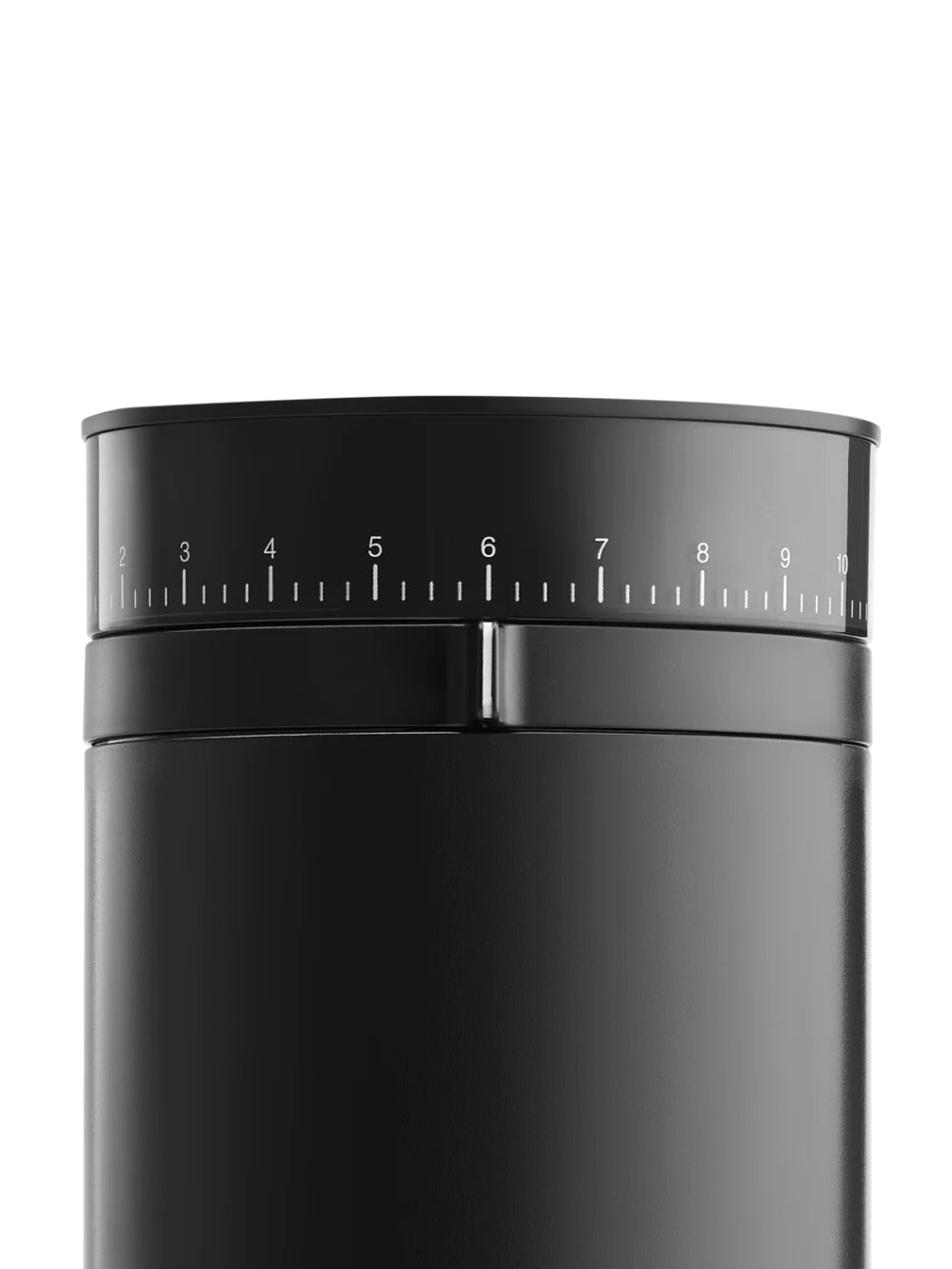 The all purpose mill

Find out how a great grinder can be a game-changer for your coffee. Discover the powerful universal grinder that unleashes the full potential of your coffee, for all grinds, from espresso to cold brew.

Get a grind consistency you can taste, thanks to the C6-40 Burly Burrs™ (a set of 40mm 6-blade conical burrs) and powerful motor with 6Nm torque that deliver exceptional, flavorful grinds.

Opus is a complete set. Use the volumetric dosing lid to measure beans for up to 12 cups of brewed coffee, open the load bin lid for a grind guide so you never get lost, make precision adjustments using the inner ring, and keep your settings thanks to the unique tool-free calibration.

The Opus grinder reduces grind retention with a direct top-down design from the feed bin to the drip tray, anti-static technology, and a pour spout, all in a beautiful, compact shape that looks great on a counter.
- 6 x 40mm C6-40 Burly Burr™ conical blades
- 41+ precision settings (plus extended range and granularity using the inner ring).
- 110 g loading tray capacity (brew whatever you want, up to 12 cups of coffee).
- Single shot loading (grind only what you need, so beans stay extra fresh)
- Programmed automatic stop (automatically stops when the last grain has been ground)
- Anti-static technology (grinds stay in the brewer, rather than on the counter)
- Small footprint
- Dimensions (LxWxH): 210mm x 129mm x 268mm (8.3inx 5.1inx 10.5in)
- Easy grind adjustment
- Reduced grinding noise
- Weight: 2.27kg (5lbs)
- Grinding capacity: 100g
- Voltage USA and Canada: 120V
- 1,25A, 60Hz, 150W
- Cord length: 1000mm (39.4in)
Features
- 6 x 40mm C6-40 Burly Burr™ conical blades
- 41+ precision settings (plus extended range and granularity using the inner ring).
- 110 g loading tray capacity (brew whatever you want, up to 12 cups of coffee).
- Single shot loading (grind only what you need, so beans stay extra fresh)
- Programmed automatic stop (automatically stops when the last grain has been ground)
- Anti-static technology (grinds stay in the brewer, rather than on the counter)
- Small footprint
- Dimensions (LxWxH): 210mm x 129mm x 268mm (8.3inx 5.1inx 10.5in)
- Easy grind adjustment
- Reduced grinding noise
- Weight: 2.27kg (5lbs)
- Grinding capacity: 100g
- Voltage USA and Canada: 120V
- 1,25A, 60Hz, 150W
- Cord length: 1000mm (39.4in)
Opus All-Purpose Grinder